June 1, 2020
Montana is a wonderland for vacation, especially if you love being in the great outdoors. Its wide-open spaces, natural beauty, vast prairies, and the Rocky Mountains awe anyone visiting the state for the first time. Montana has quite a number of opportunities for a great outdoor experience. This makes it a major destination spot for travelers from around the world. If you're considering a visit to Montana, here are a few things you can do to make your visit is unforgettable.
1. Skiing at Big Sky Resort
This is the biggest skiing center in America. With over 5,850 acres of space for skiing, it's a great destination for those who love a variety of snow activities. Big Sky Resort is between West Yellowstone and Bozeman. The resort and Mountain Village offers shopping, Made in Montana gifts, dining, as well as hotels, homes, and condos for ski buffs.
2. Visit Grizzly & Wolf Discovery Center.
This is a discovery center that provides a unique experience with live wild animals. Grizzly & Wolf Discovery Center is a non-profit organization that educates people about gray wolves and grizzly bears. Along with live animal exhimats, the center has a museum with a theater showing educational films. Other activities here are demonstrations and presentations. A Naturalist Cabin provides visitors with an up-close view of the wolf packs.
3. Hiking at Glacier National Park
The rough snow-cap peaks Glacier National Park makes it a popular destination. In this vast national park, there are tranquil lakes, wildlife, carved valleys, and rushing rivers. From hiking to fishing to camping, a visit to Glacier will help you get back outdoors and into nature.
4. Go to Little Bighorn Battlefield National Monument
Here, you'll find the site where the well-known battle of 1876 called the Last Stand Hill took place. Visitors can view films for orientation, checkout book stores, and exhibits. At Little Bighorn Battlefield National Monument, you'll also find the 7th Cavalry Monument & Indian Memorial and Custer National Cemetery.
5. Travel through time at the Montana Historical Society Museum.
The Montana Historical Society Museum is filled with amazing artifacts to promote an understanding and appreciation of Montana's cultural heritage – past, present and future. A visit to the museum will take you through the different phases of the history of the state and give you a glimpse into the state's rich past.
6. Enjoy peace with 1,000 Buddha statues.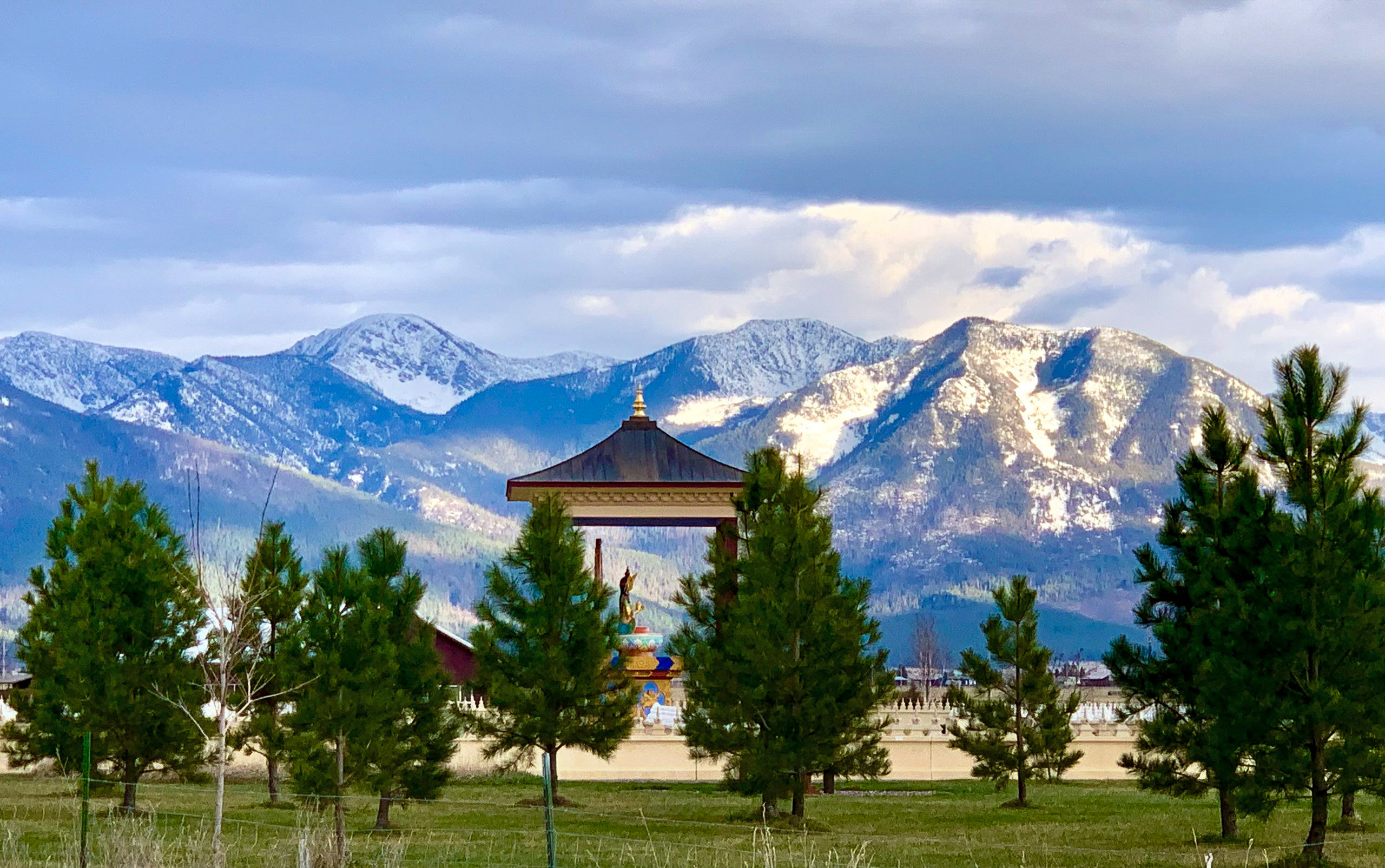 The Garden of One Thousand Buddhas offers a place for positive change to peace seekers. It is located in western Montana, 20 miles north of Missoula. Over 2,000 visitors show up monthly in the warmer months. The Garden of One Thousand Buddhas is a public park, botanical garden and Buddhist center and offers guided tours.
7. Follow the trail of Lewis and Clark.
Follow in the footsteps of Lewis and Clark as they traveled through Montana along their 4,900-mile journey. Walking the Lewis & Clark National Historic Trail and visiting its landmarks is a great way to experience the state and is a thrilling experience.
What are some of your favorite beautiful places to visit in Montana?